Transwest Ford Service Center
Professional Car Repair and Maintenance
Proper car repair and maintenance is critical to keeping every vehicle on Scottsbluff, NE and Guernsey roads running smoothly. Whether that maintenance is an oil change, tire rotation, general inspection, or something else, our auto service center has you covered. We provide excellent service for our customers, with the aim of continuing longstanding relationships with promises kept in terms of excellent work and pricing. If you want to see what that kind of service is like for yourself, consider setting an appointment, or contacting our auto repair shop.
Popular Car Maintenance Services in Torrington
Below are some of the important services we routinely provide for our customers:
Oil change: The oil that lubricates your vehicle's engine breaks down over time, and especially over months or years of harder use. An engine without proper lubrication will stop running, so it's important to keep up with oil changes as your vehicle's service schedule in the owner's manual prescribes. Smooth oil keeps your engine running smoothly as well.
Brake work: The importance of your brakes is well understood, but they are generally inexpensive to keep maintained well. The two main wear items of your brakes, the pads and rotors, eventually need to be replaced to maintain your vehicle's stopping power.
Tire replacements: Perhaps the most important part of your vehicle, your tires are the only contact you have with the road. Your engine, brakes, and every other system in your vehicle must put its effort through your tires to have any effect on what the vehicle does. Tires do wear down over time, but making sure your tires wear evenly and last as long as possible is something that we can help with, as well as their eventual replacement.
Batteries: The battery in your vehicle is a simple part that is relatively inexpensive, but if not taken care of, especially in colder climates, it can possibly leave you stranded. We offer battery testing and replacement, so you know just how your battery is doing.
Trust Transwest Ford as Your Auto Repair Shop
For all your car maintenance needs near Torrington and Fort Laramie, you can rely on Transwest Ford. Check out our service specials and genuine Ford OEM parts today, to help you save even more!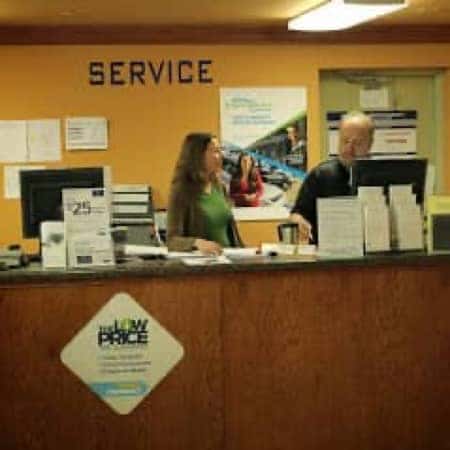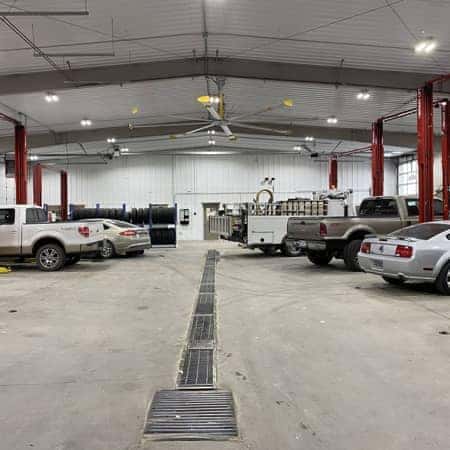 Mon - Fri

7:30 AM - 5:30 PM




Sat

9:00 AM - 3:00 PM




Sun

Closed
Transwest Ford Service Staff
Mon - Fri

8:00 AM - 6:00 PM




Sat

9:00 AM - 5:00 PM




Sun

Closed
Mon - Fri

7:30 AM - 5:30 PM




Sat

9:00 AM - 3:00 PM




Sun

Closed
Mon - Fri

7:30 AM - 5:30 PM




Sat

9:00 AM - 3:00 PM




Sun

Closed